Katie Bateman, Owner & Business Manager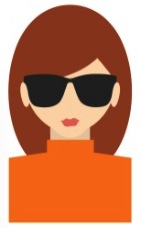 Katie Bateman spent most of her childhood in Nashville, Tennessee before attending the University of Nebraska-Lincoln, where she met Dr. Andrew Bateman. Katie serves many roles in the clinic that include, but are not limited to clinic financials and stat tracking, frame buying, marketing and advertising, event planning, attending Vision Source meetings, and human resource tasks. She is passionate about forming relationships between the clinic and community organizations. Katie is a part of the Fallbrook Kiwanis Club and serves as a member on the Fallbrook YMCA board. When not working, she enjoys spending time with Andrew, their daughters Alece and Olivia, and their German short-hair, Monroe. Katie's hobbies include running, cooking while sipping on a glass of wine, and sewing. She loves picking out fabric to make gifts for friends or clothing for the girls. Katie also enjoys traveling, which includes trips to see her family in Nashville and her dad in Chicago. Recently, Katie and Dr. Bateman had the pleasure of visiting many places in the United Kingdom while learning about new technology and frame lines to better serve our patients.
Sara Hansen, Operations Coordinator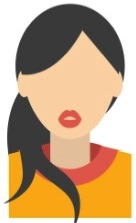 Sara Hansen has worked at Clear Vision since the fall of 2012. While she has worn many hats at CVEC, she now works remotely near O'Neill and heads up our insurance and billing. One of Sara's strongest skills is understanding and navigating the confusing insurance world and she does a great job answering our patients' questions. She also loves learning about new lens technologies, and often reads up and educates the rest of us on the newest technology and how it can benefit our patients. Sara's favorite frame lines are Prodesign and Eco frames. In her personal time she enjoys spending time with friends and family, which often involves traveling to rodeos on the weekends in the summer. She enjoys home projects, and has refinished many old pieces of furniture, making them new and beautiful again! On a nice day, she enjoys taking photographs of the beautiful, wide-open spaces around her. A few of Sara's favorite things include horses, country music, a glass of wine, peach iced tea, Reese's peanut butter cups, and her bible study sessions at church. She always looks forward to Raising Canes, Juice Stop, and target practicing at Big Shoots Indoor Range when she is in Lincoln.
Jean Jergensen, Optical Manager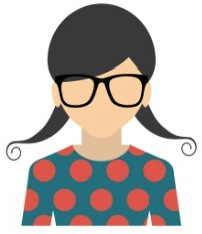 Jean Jergensen grew up in Omaha, but is certainly no stranger to Lincoln. Having previously owned a business in Lincoln with her husband, Bob, as well as her previous experience as a preschool teacher, there are many faces that come through our doors of the clinic that Jean recognizes. Jean enjoys forming relationships with patients and building their trust. She is a great listener and is driven to find solutions to meet our patients' needs. Her favorite frame line is Jean Reno due to the quirky nature of the frames. Jean enjoys spending her free time with family, making jewelry, crafting, shopping, or going for a walk. On the weekend, you could find her either at a vineyard or at home sipping on a latte with whipped cream. Jean's son, Brandon, has had a lifetime love for hockey so it's no surprise that she enjoys attending Stars hockey games. A Volkswagen Beetle is Jean's latest purchase, and everyone agrees that this car totally fits her personality.
Lori Adams, Optician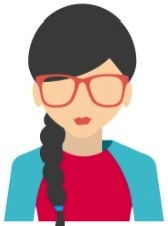 Lori Adams is originally from Lincoln and graduated from Northeast High School. She came to our clinic with prior experience in the retail world so it's not a shock that her favorite part of her job is helping patients pick out frames. She is excellent at working with patients to determine what options will best meet their lifestyle needs. Our patients find Lori to be very friendly and fun to work with. Her favorite frame line is Prodesign due to the variety of colors for each frame. Lori really enjoys sports, especially Husker sporting events. From April to October she spends many hours at the Doris Bair Softball Complex. She serves as a member on the board for the Lancaster Youth Softball Association and is very passionate about this organization. LYSA provided her with many memories and friendships growing up and she wants to be sure that other girls have the same opportunities. In her spare time, Lori enjoys watching Netflix and reading.
Kim Nguyen, Optician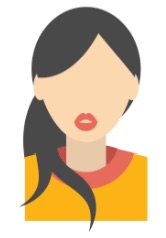 Kim Nguyen, our newest staff member, joined Clear Vision Eye Care in August of 2016. She was born and raised in Lincoln but travels to Texas often, where much of her family resides. Kim has a passion for fashion so it's no surprise that she jumps at the opportunity to help our patients pick out new frames. She takes the time to get to know a patient's personality and lifestyle before determining what frame options best suit them. She suggests frames for patients that offer a balance between something that is similar to their current style, but also offers a fresh, new look. Kim can always be counted on to give her honest opinion when it comes to selecting a new pair of glasses. Tom Davies is her favorite frame line due to the fact that each frame can be customized. She loves how many unique color options are available. Currently, Kim is busy planning her upcoming wedding. In her free time, she enjoys shopping and catching up on movies and television shows. Kim's family comes first in her life and she feels that there is never enough time for them. She enjoys turning her memories with them into scrapbooks. Her creative side also includes painting, which helps her to relax.
Ashley Koepping, Optician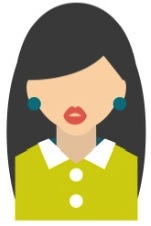 Ashley Koepping, a Lincoln native, joined the Clear Vision team in March of 2016. Although she is new to the clinic, she is a veteran in the optical world, coming to us with seven years of prior experience as an optician. Ashley loves meeting new patients on a daily basis and helping them pick out the perfect pair of glasses to meet their needs. There is always a smile on Ashley's face and patients say that her smile is contagious. Over the years, Ashley has worked with many frame lines, but Tom Davies frames were new to her upon starting at Clear Vision. They quickly became her favorite frame line due to the ability to completely customize the frame to meet a patients needs and wants. Ashley stays quite busy outside of the clinic as she is currently attending the College of St. Mary, majoring in occupational therapy. She has been a mentor with Big Brothers Big Sisters for nearly three years and loves being a part of an organization that provides children with positive guidance and long lasting relationships. Ashley has two dogs and will admit she has a soft spot for all dogs. She will go to great lengths to help a lost dog find its home and has kept countless dogs for hours while searching for their owner. In her free time, Ashley can be found at the gym or spending time with family, especially her two nieces.
Emily Weakland, Optician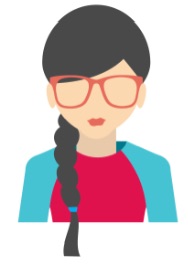 Emily Weakland, one of our college interns, is currently attending the University of Nerbaska-Lincoln. As a student in pre-optometry, she sought the opportunity to gain as much knowledge and experience as possible before starting optometry school in the fall of 2017. She is enjoying working in a small, private practice because it feels more personable to her. Emily really enjoys taking patients through the initial vision testing process upon arriving at the clinic, prior to seeing the doctor. She feels it offers her the chance to get to know the patient and make them feel comfortable. It's important to her that patients feel at home in our clinic. When in the optical department, Emily can be found trying on Prodesign frames, which are her favorite. She likes the variety of colors available, as well as the fact that each frame can be ordered with nose pads. When she isn't busy working or studying, Emily enjoys visiting her family in Grand Island, playing volleyball with friends, and attending shows at the Lied Center. She also volunteers with the Biology Club at UNL. They've adopted a stream that they work hard to keep clean and they're also helping children with science fair activities at Morrill Hall. We will truly miss Emily when she leaves for optometry school, however, we feel hopeful that she will return to Nebraska someday due to her addiction to Runza.