Katie Bateman, Owner & Business Manager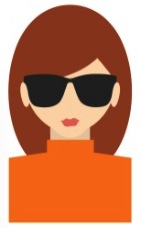 Katie Bateman spent most of her childhood in Nashville, Tennessee before attending the University of Nebraska-Lincoln, where she met Dr. Andrew Bateman. Katie serves many roles in the clinic that include, but are not limited to clinic financials and stat tracking, frame buying, marketing and advertising, event planning, attending Vision Source meetings, and human resource tasks. She is passionate about forming relationships between the clinic and community organizations. Katie is a part of the Fallbrook Kiwanis Club and serves as a member on the Fallbrook YMCA board. When not working, she enjoys spending time with Andrew, their daughters Alece and Olivia, and their German short-hair, Monroe. Katie's hobbies include running, cooking while sipping on a glass of wine, and sewing. She loves picking out fabric to make gifts for friends or clothing for the girls. Katie also enjoys traveling, which includes trips to see her family in Nashville and her dad in Chicago. Recently, Katie and Dr. Bateman had the pleasure of visiting many places in the United Kingdom while learning about new technology and frame lines to better serve our patients.
Jean Jergensen, Office Manager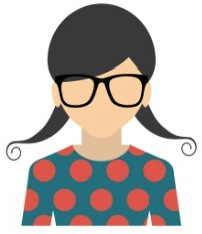 Jean Jergensen grew up in Omaha, but is certainly no stranger to Lincoln. Having previously owned a business in Lincoln with her husband, Bob, as well as her previous experience as a preschool teacher, there are many faces that come through our doors of the clinic that Jean recognizes. Jean enjoys forming relationships with patients and building their trust. She is a great listener and is driven to find solutions to meet our patients' needs. Her favorite frame line is Jean Reno due to the quirky nature of the frames. Jean enjoys spending her free time with family, making jewelry, crafting, shopping, or going for a walk. On the weekend, you could find her either at a vineyard or at home sipping on a latte with whipped cream. Jean's son, Brandon, has had a lifetime love for hockey so it's no surprise that she enjoys attending Stars hockey games. A Volkswagen Beetle is Jean's latest purchase, and everyone agrees that this car totally fits her personality.
Lori Adams, Optician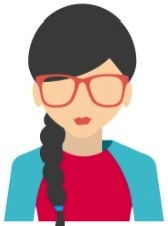 Lori Adams is originally from Lincoln and graduated from Northeast High School. She came to our clinic with prior experience in the retail world so it's not a shock that her favorite part of her job is helping patients pick out frames. She is excellent at working with patients to determine what options will best meet their lifestyle needs. Our patients find Lori to be very friendly and fun to work with. Her favorite frame line is Prodesign due to the variety of colors for each frame. Lori really enjoys sports, especially Husker sporting events. From April to October she spends many hours at the Doris Bair Softball Complex. She serves as a member on the board for the Lancaster Youth Softball Association and is very passionate about this organization. LYSA provided her with many memories and friendships growing up and she wants to be sure that other girls have the same opportunities. In her spare time, Lori enjoys watching Netflix and reading.