Our Team
Lori Adams, Medical Technician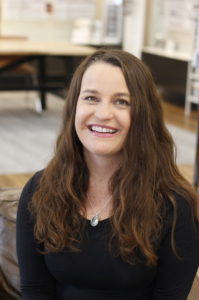 Lori Adams is originally from Lincoln and graduated from Northeast High School and then UNL. Lori has been part of the Clear Vision Team since 2015. Lori is a guru on the medical side of our clinic and patients find Lori to be very friendly and fun to work with. Lori really enjoys sports, especially Husker sporting events. From April to October she spends many hours at the Doris Bair Softball Complex. She serves as a member on the board for the Lancaster Youth Softball Association and is very passionate about this organization. LYSA provided her with many memories and friendships growing up and she wants to be sure that other girls have the same opportunities.
---
Katie Bateman, Business Manager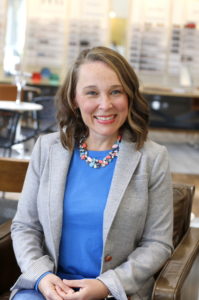 Katie Bateman spent most of her childhood in Nashville, Tennessee before attending the University of Nebraska-Lincoln and receiving her degree in business. Katie serves many roles in the clinic that include clinic financials and stat tracking, frame buying, marketing and advertising, event planning, and human resource tasks. She is passionate about forming relationships between the clinic and community organizations. Katie is a part of the Fallbrook Kiwanis Club and serves as a member on the Fallbrook YMCA board. When not working, she enjoys spending time with Andrew, their daughters Alece and Olivia, and their German short-hair, Monroe.
---
Cheree Buesing, Medical Technician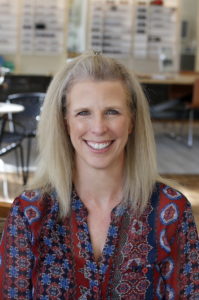 Cheree has been with Clear Vision since 2019. She has been in the medical field for the majority of her career, most recently as a massage therapist. Cheree is a paraoptometric technician and spends most of her day visiting with patients while completing various images and tests prior to seeing the doctor. She has an incredible ability to connect to each and every patient. Cheree enjoys tacos, travel and her 2 adorable grandsons (not necessarily in that order).
---
Mike Heili, Optician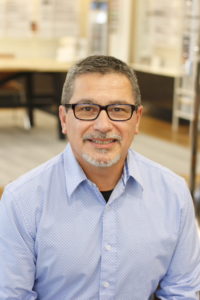 Mike is a self-proclaimed optics nerd! He loves learning the how in everything optical related! Mike has spent nearly his entire career in the optical field and it shows. He is passionate about connecting with patients and helping them get a pair of glasses that they absolutely love…both the styling, as well as the optics. Helping our patients see in the best possible way is always his goal. When Mike isn't working with patients or reading up on the newest lens technology, he is training for another Iron Man Triathalon. He puts our sports glasses to the ultimate test! Mike delights in his wife, Liz, and four children, knowing that while he wears many hats…his most important job is being the DJ around the dinner table each night and their personal ramen noodle chef.
---
Jean Jergensen, Optician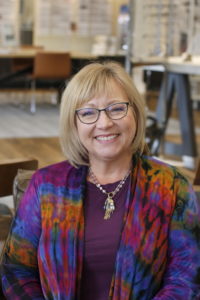 Jean Jergensen grew up in Omaha but is certainly no stranger to Lincoln. Having previously owned P.O. Pears in Lincoln with her husband, Bob, as well as her previous experience as a preschool teacher, there are many faces that come through our doors of the clinic that Jean recognizes. Having been part of our team since 2014, it is difficult to remember a time before her! Jean enjoys forming relationships with patients and building their trust. She is a great listener and is driven to find solutions to meet our patients' needs. Jean enjoys spending her free time with family, making jewelry, crafting, shopping, or going for a walk.
---
Kelsey Mataloun, Optician, ABOC, CPOA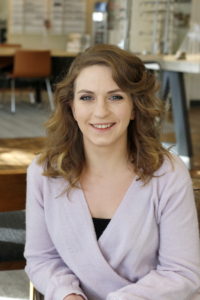 Kelsey joined the CVEC team in July 2019 and hit the ground running. She not only had a fantastic background in optics but also experience working for Nordstroms. Patient's appreciate her curated style and advice during frame and lens selection. Kelsey, a Lincoln native, graduated from UNL with her degree in Textiles, Merchandising and Fashion Design and spent time in Denver and St. Louis before returning with her husband, Rodrigo, to Lincoln. Kelsey and Rodrigo are impressive DIY'ers and are always tackling a new house project. When not scraping ceilings, painting, installing lighting or doing landscaping…they are enjoying downtime with their pup, Koko.
---
Meghan Moore, Patient Concierge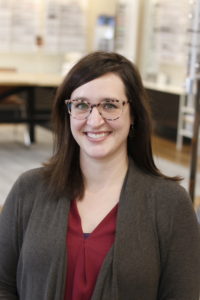 Meghan joins us after 7 years at Bed Bath and Beyond where she traveled to assist opening new stores. She graduated from the University of Wisconsin-Eau Claire with a Bachelor's degree in Psychology. Meghan is typically a patient's first contact with CVEC, either by phone or greeting when they arrive. She is extremely well organized, warm and has a fantastic sense of humor. Meghan likes spending time outdoors, watching TV, and doing absolutely anything with her 7-year-old, Caleb.
---
Justise Propp, Intern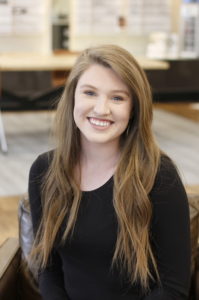 We have really enjoyed having Justise join the CVEC team. Originally from Hastings, she is now attending Nebraska Wesleyan University with plans to attend Optometry school in the Fall of 2022. Justise brings energy, a strong work ethic and desire to learn. We are excited to see what the future holds for Justise, and feel lucky to have her here while she finishes her undergraduate degree!